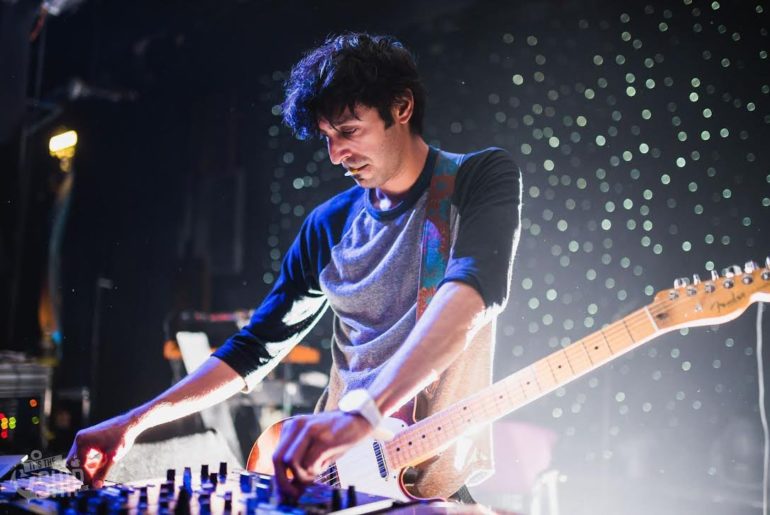 Chance The Rapper, known for flouting his 'independent' tag released his "Coloring Book" album on the Soundcloud for free, after a short teaser on Apple Music and even shouted out the company during his Grammy Award acceptance speech. Considering he depends on streaming platforms to distribute his music and has never released a physical copy of any of his albums, his support and passion for SoundCloud is no biggie but his status as an independent star can be disputed now that he's gone on to build his brand with deals with other music publishers. Chance is one of the many musicians who started small and thanks to the growing resources available, are able to work solely by themselves without having to be represented by a label. The old-school record industry collapsed in the digital age, the big boys are gone, and your music has as much of a chance to succeed as a major label release while thousands of independent musicians have gotten the memo, which means the burden is on you to rise above the noise. Loudest decided to decode and also figure out how you can do the same without breaking your back looking for a break in this industry. There are certain steps to take, and in a particular order, that can maximize an artist's opportunity to make money and an impact in the music business.
Starting small
As every indie artist knows, there aren't many opportunities to make money in this early stage as you're probably losing money. The world of music supervisors, synch houses, music libraries, and custom composition is a complex ecosystem and understanding the pay flow requires learning government regulations and the subtleties of performing rights organizations, among other details is imperative. Licensing music to be used for film or television is a rare chance to make a buck and establishments are actively looking to feature indie artists with buzz and a following so your best bet is looking for places that don't mind showcasing your talent. Take the example of Tom Misch, an English singer-songwriter who has collaborated with fellow soulful trailblazers like Loyle Carner and Jordan Rakei, and with his DIY approach has built a fanbase of 2.5 million monthly listeners on Spotify after releasing his music first on Soundcloud in 2012. The then 17-year-old put his homemade beats on SoundCloud first where Influential Berlin beatmaker Iamnobodi shared one of his tracks on Soundcloud, leading to the first spurt of widespread interest in his music. Now the artist boasts of a full length album release this year and headlining a sold out U.S tour in 2016. If Misch can do it on his own, so can you. Before putting out an album online, consider sound mixing and editing, studio rentals, equipment rentals, cartage and transportation, producer's fee and distribution platform fee - all of which costs serious money. One of the frustrations of being an independent artist is the lack of a linear path; not only does a clear map not exist, but merely seeking a map seems to betray the notion of artistic integrity which means you have to figure out how to sustain yourself before you make it big. That can mean different things to different people. Start with reaching out to your tribe aka audience that appreciates your music and create a buzz online for your future performances.
Social Media Reach
Social media outlets, video platforms, email subscription services, and paid advertising opportunities form a web of opportunity. The most effective approach to upping your Instagram followers, Facebook likes, YouTube views, and actual people stoked about your artist activity can be tough but if you stick to your own style and stay true to yourself, it gets pretty easy to handle. Use apps like Hootsuite to manage different social media profiles but these pointers can really help you start out smart: Make your profile or bio link count by always pointing to your latest promotion (think: new song, album, tour or merch) Your profile pictures and covers are correctly sized for different social media Ensure that any and all profile information is accurate and up-to-date including tour dates or events The beauty of social media for musicians is that you have tons of creative freedom beyond these points. If you want a great design vibe for your profile without hiring a designer, don't fret. There are tons of image creation tools out there like Canva or Sparkpost that can help you create your own banner, tour announcement and everything in-between for shows. While behind the scene posts and posters make for good content, encouraging user-generated content like tagged fan photos is a brilliant way to interact with fans and appreciate their attendance too. The New Music Platforms Indie favourites like Bandcamp, OK Listen and CD Baby let musicians upload their music for no charge and also let them create a fan following that can be tracked to notice listener behaviour. Investigate the possibilities of reaching out to major streaming companies like Spotify, Apple Music, SoundCloud, etc., the financial implications, the increasing importance of curated playlists, and pay-to-play Streaming PR. It is important to approach digital sales with the curiosity of vinyl, and the unique opportunities of cover songs while trying to make it big. Think of every platform as an opportunity and don't knock it until you try it.
Touring
Now that you have created your social media presence and are playing locally, its time to take things up a notch. Get in touch with event organizers from organizations that are willing to sponsor your travel to cities so that you can spread your wings and music. A lot of people are looking for a fresh sound with a genuine following so make sure your pitch is strong and they will let you roam and reach out to more people. As you spread your word, you will get noticed by local festivals, music events and even cultural meets that can help with making you the next upcoming talent to watch-out-for. The success you've built from emanating from press interest, fan enthusiasm, high play counts, synch licensing and touring — will eventually translate into interest from labels and management but before that, you have to be your own manager. More bands are playing more gigs and releasing more music that's being heard by more people than ever before. The Indian indie music scene is no longer an isolated and underground movement. Yet, it would be silly to assume that Indian indie music would soon take over the 'mainstream'; there will still be more takers for the mass products that Bollywood churns. However, as long as there is an incessant desire for fresh ideas and an inherent inclination for the offbeat on the part of both musician and audience, the indies are here to stay and there's plenty of ways to make it happen organically.