When it comes to music and brands it feels like there's a genuine opportunity for both parties to benefit. The two need each other like never before.It is evident that music forms a major part of the advertisements. Marketers aim at increasing brand awareness and recall by creating effective commercials.
Music is one tool that helps in enhancing brand recall. High-quality music that provides more value to a brand involves working with highly specialised people, not faceless computer algorithms.
So how exactly does music build that brand recall, her's what experts have to say:
Sumanto Chattopadhyay(Chairman & Chief Creative officer 82.5 Communications ,Ogilvy Group)
Brand recall is built by appealing to all our senses, especially those of sight and sound. Human beings have an innate sense of music and derive pleasure from patterns of music. Looking at it scientifically, our brain releases dopamine in response to enjoyable music. So being able to associate your brand with a pleasurable pattern of music helps embed it in our brains.
When music is combined with words that give out a key message of the brand and sum it up with a brand name, we call it a jingle. Many time-tested jingles stand as a testament to the power of music to aid brand recall. In fact, if the musical themes of many brands were played to you, even without the words, you would probably be able to recall the brand name.
And today, when we interact with brands at multiple touch points on the internet, a brief mogo—musical logo—helps the brand build recognition, and a connection with us, every time.
Azazul HAQUE,(Chief Content Officer, Media. Monks)
Music has always been an integral part of brand campaigns and TVCs. From jingles to brand musical logos music has helped many brands in instant recalls. From Vodafone to Britannia, from MP Tourism to Tata Tea Jaago Re! music has given many brands a unique audio identity. Be it the famous Nirma Jingle or the everlasting AirTel tune, music has build a very strong brand recall for many brands. It's not an absolute necessity but important in building brand recall especially in a very cluttered environment. But the music has to be ageless and universal and so unique and beautiful that it stays with the audience even when they aren't watching advertising.
Rajat Uppal (National Marketing & Programming Head-104.8 ISHQ FM)
Music is a very important & integral part of branding. Over the years, music has helped build recall for many brands. Well composed brand jingles, stick in a consumer's head and build a sonic identity for the brand. In fact, music has played a critical role in many iconic TVCs. A classic example is the music in the hit commercial of Cadbury's Chocolate "Kuch Khaas Hai Zindagi Mein". Almost everyone who saw the commercial remembers it for its music score.
For a radio station, music is the single most important content offering & differentiation which helps the brand to stand apart. Well curated music helps in building recall for the brand and a perception too. Here at Ishq FM, our music is the single biggest factor why our audiences love us and associate us with Romantic Music. In fact, it's our music and the brand jingle which has helped us to build a clear recall and association with the fact that we are 'India's only Romantic Radio Station'.
We believe technology will help create a marketplace for more and more brands to connect with artists.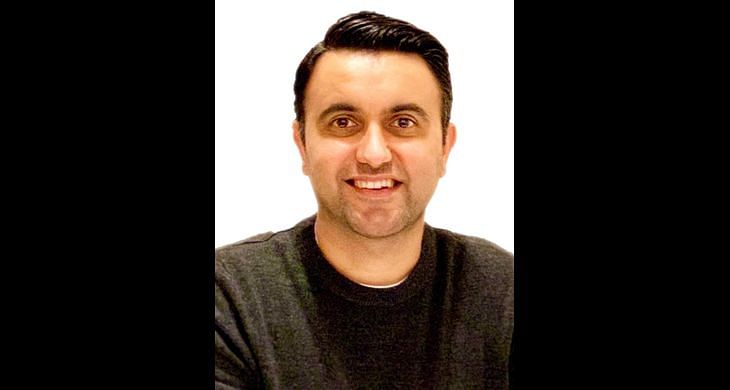 Preety Bhalla - Bollywood Playback Singer/ Performer
I think Music plays the "Most" important role for a Brand Recall. Music is a universal language and creates that emotional connection with the brand which lasts forever..
A Great Audio/Jingle gets permanently stuck into your mind and that's the power of music coz It helps to immediately recall and connect with the brand rather than an Ad that has only spoken words.
Music also helps to express the spirit behind the product be it fun, serious, dramatic etc.And with the increasing audio platforms and social media, Music plays a key role in connecting with the brand instantly with their audience on the go!