One of India's premier bass guitarists, the New-Delhi born and Mumbai-based Hashbass aka Harshit Misra is also one of the independent scene's most prolific musicians.
Having released the synth-laden 'Infinite Worlds' in June, Hashbass has followed that up with a more thorough exploration of the era of video game arcades, roller blades and neon lights seen through a 2023 lens in his six-track new EP, Solo At Your Party.
Written within two days, and two weeks before his first online radio show, the EP gives the listener a peek into Hashbass' music mind and associated memories as he looked to self-soothe. A self-confessed 80s aesthetic geek, Harshit's music is rooted in 80s nostalgia but with a contemporary pop sheen that he likes to call the Hashbass sound. The mood on the EP ebbs and flows from sombre to anger to finger-snapping upbeat.
Harshit's eclectic taste in music stems from his love for Yellowjackets and J Dilla as well as the structured sounds of gospel and Indian Carnatic music juxtaposed with electronica, funk and jazz, and can be heard ringing through the music he releases as Hashbass.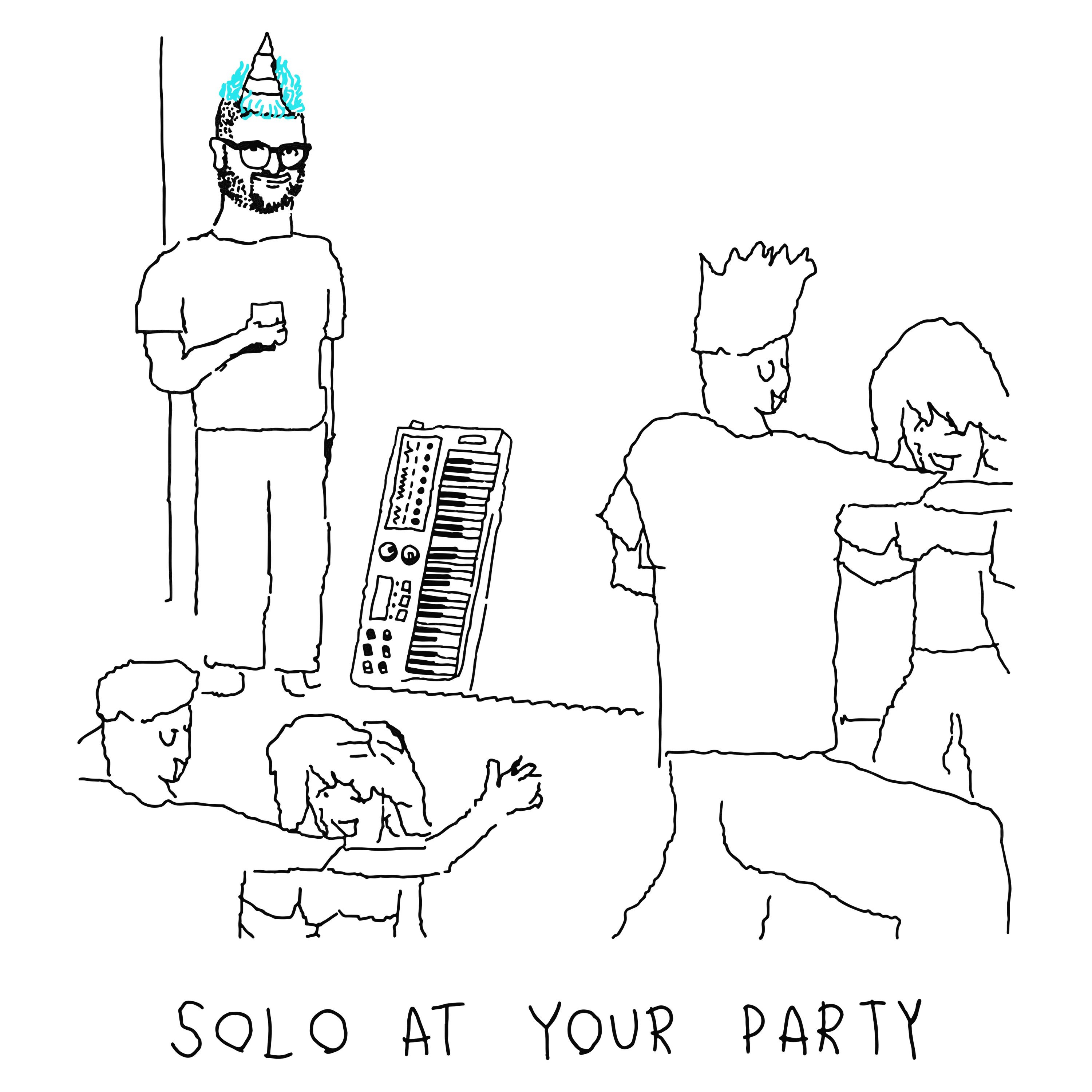 "The concept of the EP in my mind was clear – music that gives a good nostalgic vibe yet reminds you of a very today space," says Harshit, before adding, "Also the songs do give out all the emotions from aggressive to dreamy yet groovy. I have always wanted to play music that bangs in a room where I can happily sway alone a corner and since I don't know how to "party", hence came the name Solo At Your Party."
'Everybody' – the last song on the EP – was the first that Harshit wrote and it's easy to understand his excitement for the track. Carefree and light, 'Everybody' is the definition of easy listening. "I can never forget the feeling of writing the groove for 'Everybody'. It was SPECIAL. There's something about the neon energy that attracts me like crazy… mixed with the carefree and absolute risk-taking attitude the 80's music had" he shares. 'Airplane Mode' is a cheerful, 1980s disco-energy infused production while 'Fallin Fallin' – that features the bongo – is a gentle, synthy love song. Interestingly, the vocals on the EP are samples that Harshit found online.
Solo At Your Party is now available on all streaming.