The most popular expression of poetry in Urdu and Persian, the ghazal, is known as much as a poetic form as it is as a genre of music. The ghazal has roots in seventh century Arabia and gained prominence in the 13th and 14th century due to works of Persian poets like Rumi and Hafiz.
During the 60's , 70's and 80's, Bollywood became a great medium to popularise ghazals. Now, it's no longer the case. Experts say that the lack of revenue streams are pulling the genre down.For ghazal artists,No one is interested to invest,as peppy beat songs have dominated the music industry and ghazals are fading away.
In our quest to understand the crisis facing this music genre, we spoke to some experts, here is what they had to share:
Penaz Masani-Indian Ghazal Singer
Firstly I do not feel Ghazals are fading away as a FORM of music. Ghazal is an integral part of our culture a branch of semi classical music. Rich in poetic exuberance and classical traditions. 'Ghazal zindagi ka doosra naam hai'. 'It's not Art for Arts sake but Art for life's sake'.
But if you look at it as a fashion statement, then fads come and go only to cone back again. Whenever you want to de- stress, relax, rejuvenate, You can't listen to loud music you listen to either instrumental music or ghazals. I perform at many colleges and corporate events and ghazals are appreciated. It has class and dignity.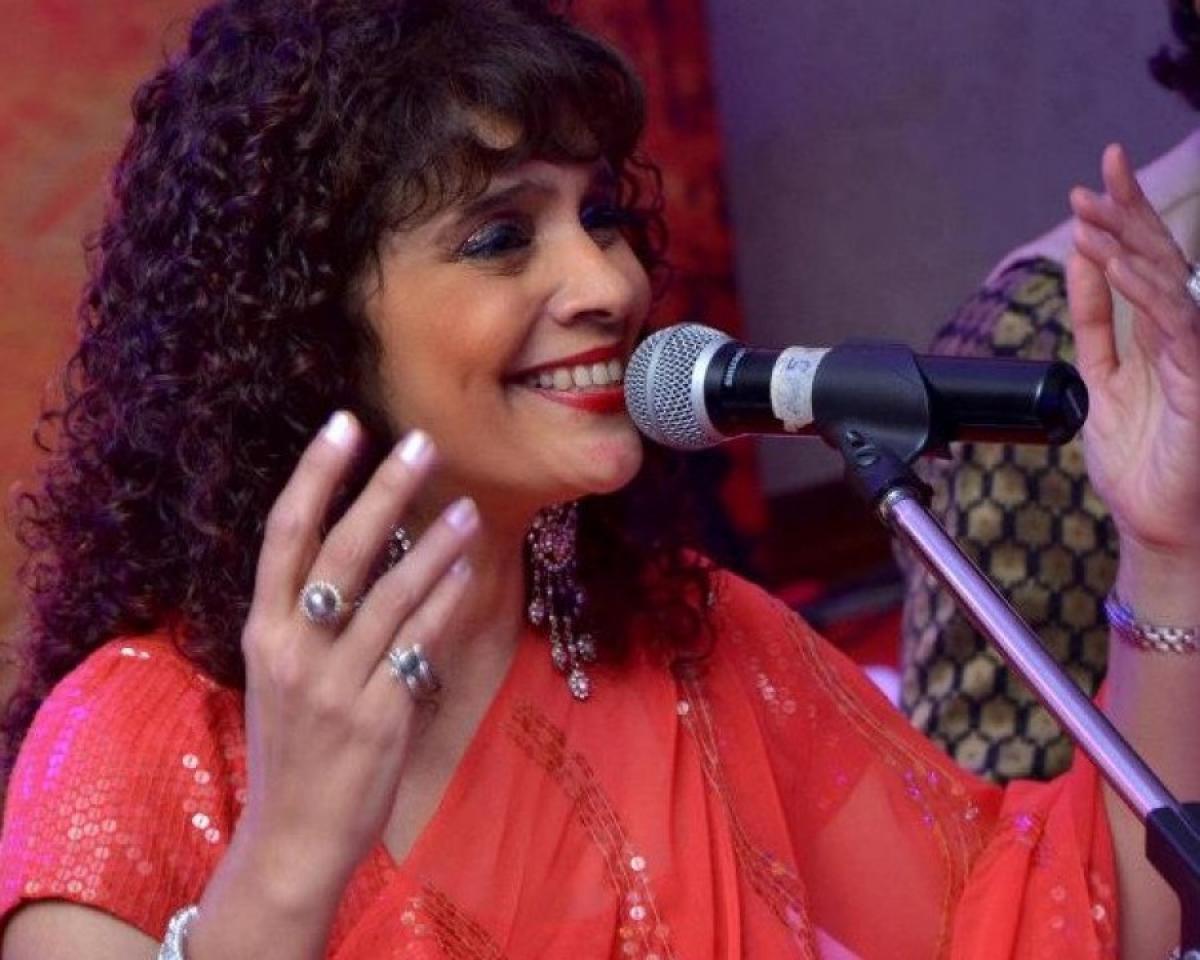 Vidushi Sunanda Sharma : Internationally acclaimed Indian vocalist
In my opinion Ghazal as a genre is not fading away but number of good ghazal singers doing exceptional work has come down.
Artists seem to be in a hurry to make a mark which is not possible if the entire process of Studying, Understanding, Internalising, & then Rendering of the 'Shayari' is not followed.It helps if one is classically trained where one understands both the Literature & Notes .Then only the Ghazal reaches its intended place.
So the way to succeed would be to study great Shayars of their times & delve deep into the mood & emotions of the ghazal and then bring the same into one's Rendition.So to sum up enjoy the process to reach far .
Pooja Gaitonde-Indian Ghazal Singer
So the reason I feel ghazals are fading away is mainly because the packaging and marketing that this genre requires is lacking.Also Nowadays, Music is all about grooves.
Anything groovy appeals the audience. And ghazal is mainly gayaki more than grooves.Saying this,I guess the ghazal genre is gradually taking it's pace as I see many artists of my generation singing ghazals.
Nanni Singh-CEO ShowCase Events
Ghazal is poetry in melody,A complete genre of music by itself.It can never fade away but yes it is also modifying itself. A light classical art form,Ghazal has the ability to play around with contemporary sounds, and still not loose its sweetness.Ghazal is a feeling and feelings never fade away.
Sumeet Anand Pandey: Dhrupad Vocalist, Darbhanga Tradition
Even today when we think of Ghazals, we are reminded of the timeless melodies by maestros of yesteryears. There is no dearth of new talent in Ghazals in this country but they are more often singing cover versions of Mehndi Hasan, Ghulam Ali, Jagjit Singh and Hariharan. It is important that quality new compositions are not only made but presented more often so they also stand a chance to strike a chord with listeners. Only then the scene and the art form can really grow.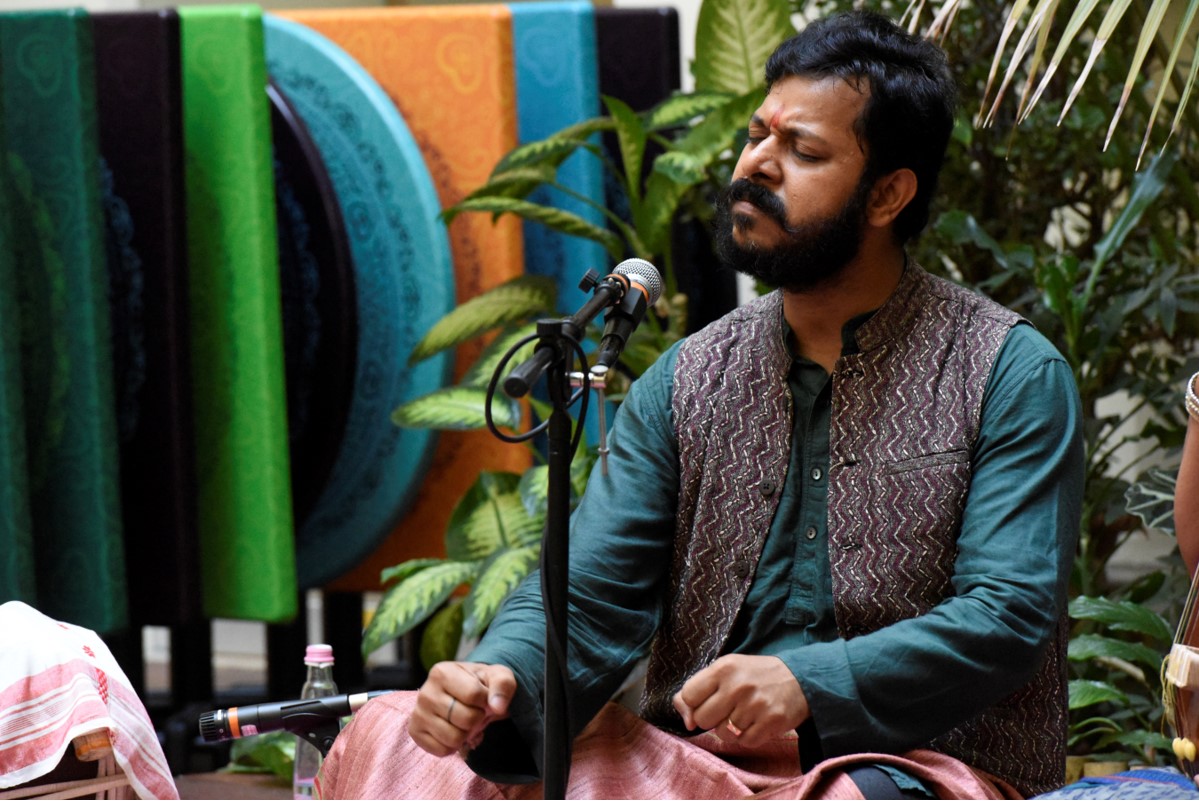 Jazim Sharma-Ghazal Singer
Basically Ghazal is a beautiful poetic form. 'Jab tak sangeet rahega ghazal hamesha zinda rahegi'.
But in today's musical scenario ghazals are fading away because of no support from any record label, No Government plans to sustain our cultural music especially classical, Semi classical & ghazals.But I am sure change is the only constant thing in life. This phase will also change and people will get back to our roots.
Radhika Chopra-Ghazal Singer
Ghazal is an extremely popular genre of Indian semi classical music. Over the centuries, it has been loved by the true connoisseurs. Ghazal was , is and will always be an integral part of the sub continent. However it has seen changes over the years and rightly so because change is inevitable. Everything around us has a different definition, a different aspect, a different approach, a different outlook etc etc. Similarly Ghazal saw its changes in the form of Urdu poetry, composition and music arrangement. People opted for simpler lyrics and simple, hummable and at times foot tapping compositions. Ghazal singers had to abide by the likings of listeners and rightly so and thats how Ghazal saw a new face. However, there are still a few artists like me who love to promote the old traditional style of Ghazal gayaki and do find listeners, admirers all over the World.