Throughout childhood, Ridi had always been called to music.Fresh off the success of her internationally acclaimed single 'Top Guy' which has amassed a whopping 2.7 million views, Swiss-based singer-songwriter of Indian heritage, Ridi has released her much-awaited brand-new single 'Merry Go Round' via PRO Music.
Carried by her husky vocals, catchy beats and an infectious rhythm that pay homage to her Indian heritage, the feel-good number is accompanied by a vibrant and culturally-rich music video that sees her don traditional Indian clothing, with a luxurious backdrop of stunning castles.
In a freewheeling chat with Loudest.in Ridi spoke about her new album and more.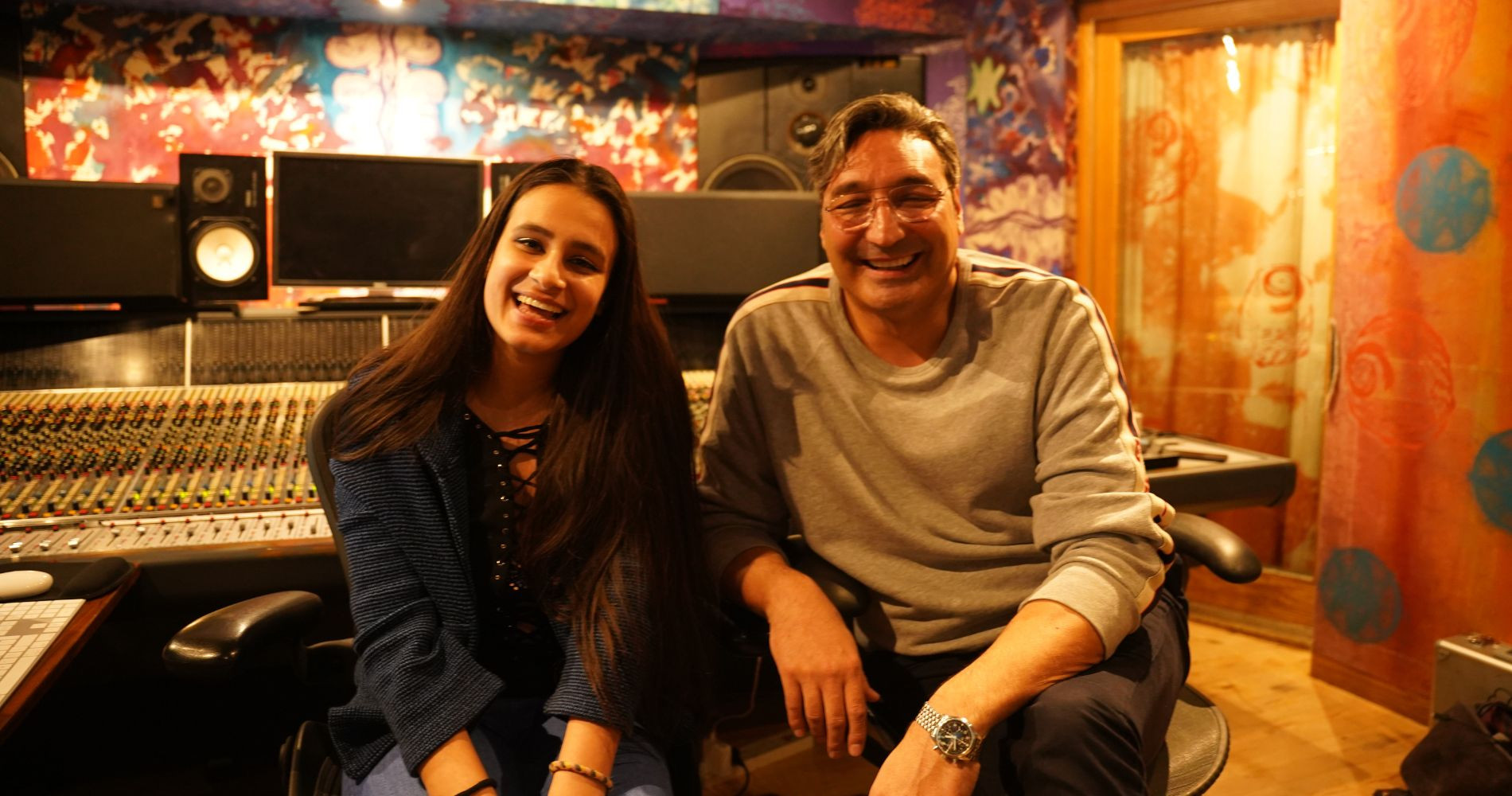 Q1.Hello,Tell us about your musical journey?
Music always helped me express myself in ways that words couldn't. When I was 8, I attended a music academy in New York and was taught jazz and opera and that's when I knew that I really wanted to continue in music. At 9, I attended a boarding school in Switzerland – this was not an easy experience, I couldn't figure out at first how to balance all my passions and also I couldn't figure out who I truly was. I was transferring schools a lot and couldn't really find my true voice but music always felt permanent and that's when I found a true friend in songwriting and singing.
By the age of 17 I released my first single Top Guy and that's when I finally felt that music was the correct path. Although, I always had a love for music and would listen to Indian music from the 1980s and 1990s from a young age. During the years I spent in Switzerland, I had a newfound appreciation for French music – particularly fascinated by the musicians who could blend different aspects of their culture within a song, which is why in my most recent singly merry go round I wanted to experiment with my Indian and western culture and try and find a good balance.
Q2.Who inspired you to be in this profession? Who is your biggest inspiration currently from the music industry?
I take my inspiration from so many different artists – both Indian and Western – which is why my music is such a fusion of different music styles. I have a lot of respect for artists who manage to show the different aspects of their culture and identity within one track, which is what I've been trying to do with 'Merry Go Round', with the Indian beats and influences on an otherwise catchy Western pop track. I absolutely love Indila and Stromae who are artists who sing in french (and have a big audience in France) but still manage to mix in their other roots! It really just shows us how art can really never have any boundaries .
Q3.Elaborate on your new single 'Merry go Round',What all happened behind the camera?
The song making process is really like a puzzle to me, you have to keep all your pieces (melodies) safely compiled and one day some pieces will fit perfectly together to make a song. This is actually how I made my latest song Merry Go Round, an Indian melody that had popped into my mind and I had kept it for a while.
A few months later I thought the idea of a 'merry go round' was really cool and could have been an awesome metaphor. So then slowly the song started coming together. Once the writing process is done I usually start to work with producers, which is always great. But sometimes I can go a little psychotic and can start to restart and redo the song whilst we are in the producing stage. But I guess that's the fun and thrill of it!
Whilst making merry go round, it was such an honour to work with legendary producers such as Mousse T and Diamond Duggal, who have decades of experience with the very best musicians including Tom Jones and Shania Twain. I learnt a lot while being able to keep my unique sound and voice, allowing us to create a fun, energetic and authentic track with Merry Go Round which I hope listeners will love.
We actually brought on the same production team that did the amazing video of 'lean on', to help bring out this Indian side ! I also wanted to film in a castle location because merry go round is still a western song and has my western roots in it too! And what better place to do this than in a castle. So we mixed the idea of having a Bollywood style music video and castle and ended up having a Bollywood style music video in a castle ! Which is quite cool if I may say so myself!
Q4.Share your personal favourite albums and songs?
This is going to sound so cheesy but Michael Jackson is on all my favourite music playlists! Sam Smith is also definitely there! I feel that these artists are not only great vocalists but AMAZING song writers, which I feel truly makes an authentic artist! When you write and sing your own songs is when you are truly painting a story! But what I love about Michael Jackson is that he didn't make cheesy love songs but rather all different sorts of songs. I actually don't like love songs!
Q5.What advice do you have for people entering this field now?
Believe in yourself and know your value. A lot of people will not believe in you and a lot of people will try and use you. Never go against your gut, because most probably it's correct . Stay away from drama and surround yourself only by people that believe in you.
Q6.Tell us about your upcoming projects?
I have loved seeing the response to Merry Go Round and how people react to this track as I have given it so much of my energy and love.
I have another track coming out next month which also has an Indian twist so I can't wait to release that and see the reaction. Eventually I am thinking of doing some live music projects in London, which is where I am now studying Engineering. All my future tracks have an Indian touch to them too, so I am so excited to share a piece of my culture with every future song I make and release.