Wolfgang Hinzpeter, a native of Hamburg, studied viola in Hanover with Hatto Beyerle and joined the Staatskapelle in 1999 after his first engagement at the Rhine Opera (Duisburg Symphony Orchestra). In addition, he has been a member of the Bayreuth Festival Orchestra since 1998. The Berlin cellist Rebekka Markowski is a student of Heinrich Schiff and studied in Vienna and Zagreb. She has won numerous international competitions, was a scholarship holder at the Karajan Academy, among others, and has been deputy principal cellist of the Komische Oper Berlin orchestra since 2015.
In addition to regular appearances in the concert series of the Berlin Staatskapelle and the Berlin Philharmonie, the Tilia Quartet has given numerous highly acclaimed concerts in Germany and abroad and has been invited to international festivals. The Deutschlandfunk, for example, stated, "The Tilia Quartet astounds with Verdi's string quartet...so much fullness and such great subtlety," the Husumer Nachrichten praised "the excellent playing of the Tilia Quartet," and the Neue Merker from Vienna stated, "it is hardly possible to play in an even purer, fresher, more balanced way!"The debut concert in India was held at Tao Art Gallery in collaboration with HIMS Academy, Germany.
In a freewheeling chat with Loudest,He talks about his events and about classical music.
Q1.India has a niche market for Western classical music. How do you design the program for this audience?
We presented a program that is as popular as it is sophisticated, covering a broad spectrum of classical chamber music. That is why we play works from the 18th-20th century, from Mozart to Schulhoff. The location also fits: chamber music needs an intimate and inspiring frame, and a gallery is ideal.
We hope that people in India undergo the adventure of listening to chamber music-works composed over three centuries.
Q2.What are some of your most popular compositions? Are you planning to perform any of them?
We have done over 100 performances, played many great classics and unknown works, and premiered several works composed for us. In doing so, we perform composers directly connected to our opera and our 450-year orchestral tradition. We want to share with the audience some of these most popular pieces along with Mendelssohn's string quartets; Mozart & Schubert are also favorite composers, and we have played some of the compositions in Mumbai. We did pack some surprises in our luggage.\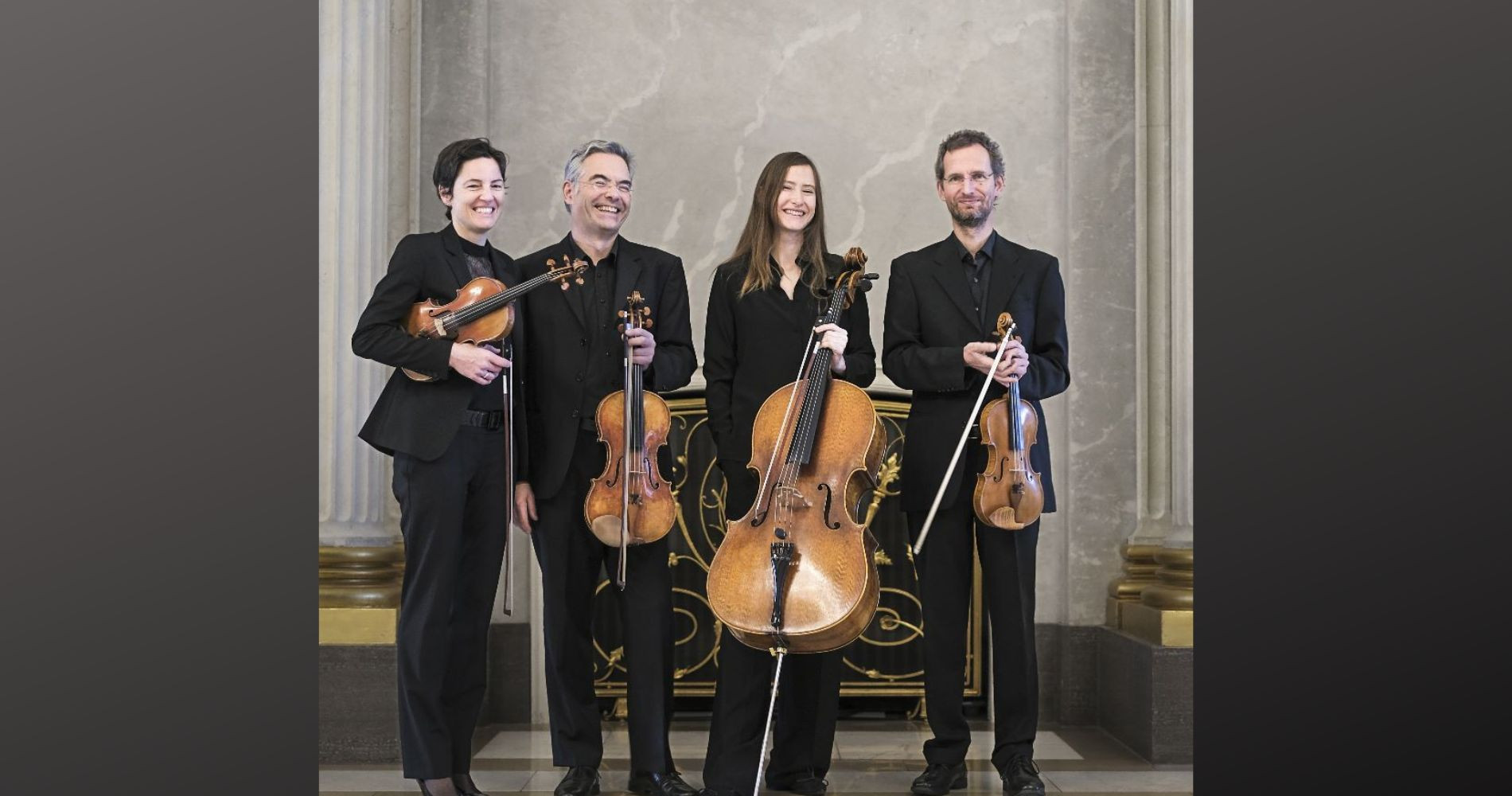 Q3.In your maiden performance in India, what do you expect from the Indian audience?
We are very curious about the Indian audience. We want to share with the audience some of our enthusiasm but also our traditions. We hope to take away impressions of Indian culture and spirituality and enter into a dialogue with it - in the footsteps of Hermann Hesse to George Harrison.
Q4.Your band has been playing at several international festivals across the globe; what are your thoughts on the current uptake of the western classical music?
Just recently, we were in Korea and Japan and had the experience of a grateful and enthusiastic auditory. Chamber music is more intimate but very intense.In reality, classical music has become more popular than ever, as a strange silver lining. And while the audience is niche, there are many uptakers.
Over the centuries, classical music has become the cornerstone, setting the framework for all types of musicians today. Many famous artists in the music industry closely connect with classical music, as they grew up playing classical instruments such as the piano or violin. One can quickly spot the relationship between modern and classical music in the works of artists such as Onerepublic, Coldplay, U2 and many more who have used or adapted classical music into their works.
Q5. As an artist in a digital world, what are three things to keep in mind?
It is ironic that technology, which many feared would destroy our civilization's core values that has instead aided our salvation. Since the advent of the internet, humankind has been able to connect across space and time in a way that has never been possible before.
Our "unplugged" way of performing music in a more digital world becomes somewhat exotic. Though, Digital tools may help transmit art, but they never will replace live music on handcrafted instruments
Q6.How can a Western classical musician grow as a performer, in your opinion?
Practice, practice, practice - but also experience. Last but not least, we love being inspired by the places that we visit for our concerts.
Q7.What are your thoughts on Indian classical music? Have you ever collaborated with an Indian artist?
In 2011 we played a very impressive concert with Anoushka Shankar with the Staatskapelle under Zubin Mehta, but otherwise we have had little contact with Indian music yet. That is definitely about to change!
Q8.Any future plans ahead?
We know some Indian musicians, first of all, Zubin Mehta, and we wanted to get to know this amazing country. We hope that our Indian friends are correct and that there is a great interest in classical music in India. Hence, we would like to bring our entire orchestra, the Berlin Staatskapelle, on tour to India.