A new budding artist Aarti Talwar is a Delhi based singer and a tech PR consultant by profession.When she isn't advising her clients about their communications strategy, she is either performing or planning a performance for her Instagram audience. An avid reader and an artist by choice, she believes that words have immense power - said, heard or sung.
In a freewheeling chat with loudest.in,She talks about her Journey so far.
Tell us about your background and early life? How did you decide to make a career in ?
I've been singing for as far as I can remember. My childhood entailed a lot of singing even though I was not actively interested to. My parents got me to join weekend classes to learn Indian Classical when I was in 2nd class. In the school I studied from, my Hindi music teacher was always looking for me to sing on stage during prayer, which I conveniently tried to skip. He was the only person who saw potential in me and convinced my parents to let me attend various music competitions. In class 4th I had to move to Tokyo for a couple of years to join the British School in Tokyo where I was heavily trained in western music in the school choir. Later when I was in college, I led the western music society and learned so much myself!
I am not a trained singer, but I know I have a connection with music because opportunities to sing keep coming back to me. It is almost like it seeks me. Which I realized in 2017 when my friends encouraged me to post a song on Instagram – Leaving on a jet plane. The response I got from that was the reason I kept posting. Now I had a reason to practice and get better! If you see my old posts vs now, you will notice a big difference – that difference is growth.
I am an artist, and my artistic expression is singing. Sometimes you listen to songs and come very close to feeling exactly how the artist is feeling, that is exactly what I want to achieve by singing. To shake people out of their slumber, wake them up, so they can reach into themselves and feel the feelings they haven't allowed themselves to feel.
Presently I'm working as a PR consultant for technology brands at a consulting firm and would you believe it, I love that too. I love writing and reading, prodigiously. Words have so much power, said, heard or sung.
Where do you see the Indian scene in the coming years?
I definitely see the upcoming rise and takeover of Indie artists/music in India. With the growth of the internet and online-music streaming, artists have more platforms than earlier to put out music and collaborate with other artists and express themselves. With indie music there is much more freedom to express creativity rather than being bound to Bollywood which will always have a limited scope for creativity keeping with the theme of the film, script or character. There are so many budding musicians who are expressing feelings that are outside the boundaries of a film, and it's only going to grow.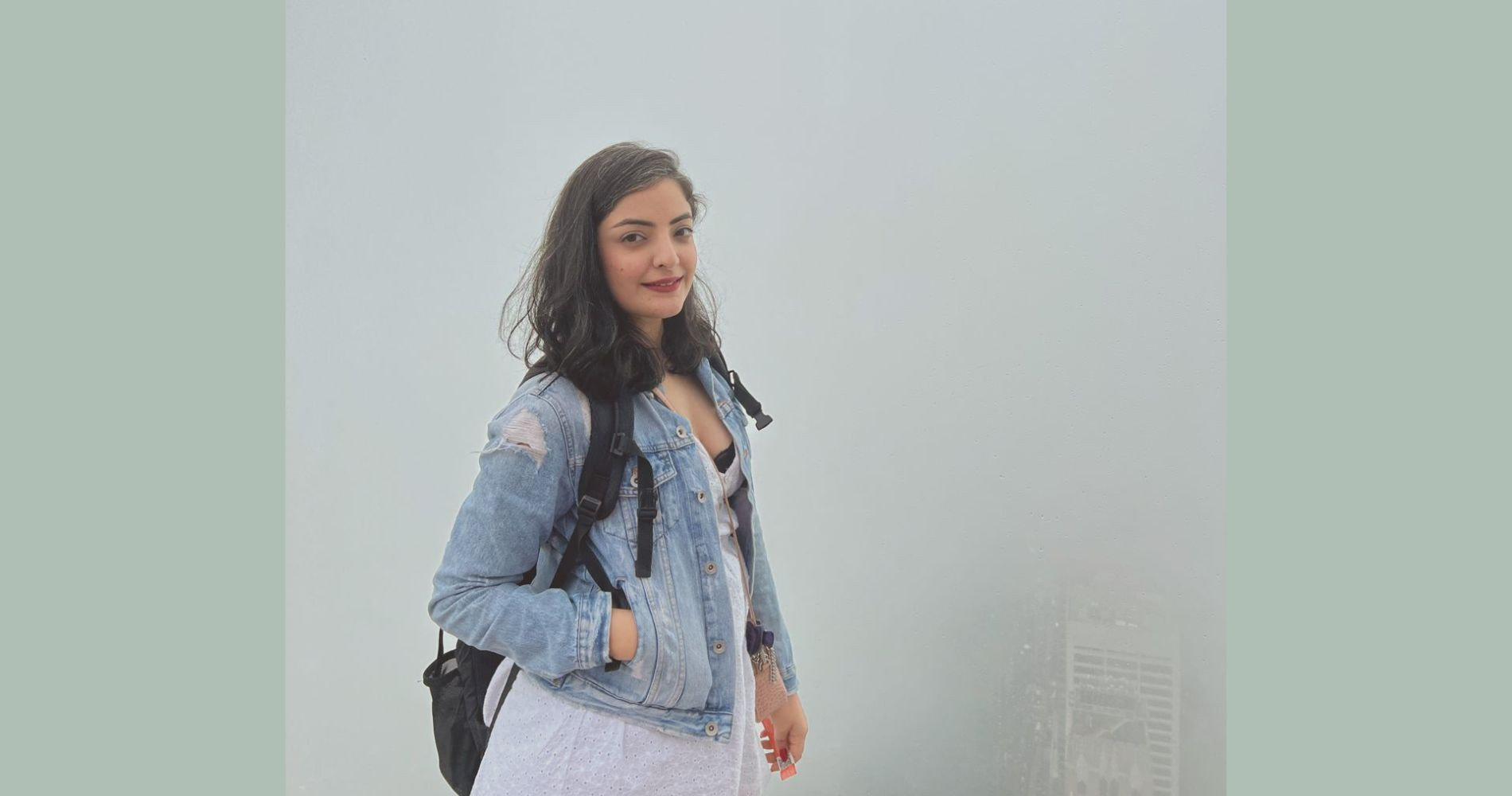 As your profession is in public relations so how come ? Where do you see yourself in the coming 3 years?
I always tell people that I don't want to be defined by only one facet of my journey. I mean I am still an artist even if I chose another career for financial stability. While my job gives me a sense of achievement, my music and performing for people gives me a sense of fulfilment. I am excited to and mostly glad that I am able to explore both these things simultaneously – eventually everything boils down to my love for language, words and expression. In the next three years, I plan to grow in whatever I do. There is so much music to discover, books to read and people to meet. The thought itself energizes me!
Has digital opened new avenues for budding artists?
If you mean social media, then surely. I do believe that there are so many singers and so much talent the world has discovered thanks to the power of social media which has shrunk our world. Many brands are scouting digital creators and artists to collaborate with. Through such collaborations brands are able to use art and artists to connect to today's audience who fervently follows them. Artists bring bold ideas to life and give a different flavour to convey the brand's messages. Such collaborations also provide a platform for artists to experiment with and create art and showcase their skills and creative potential. It's a win for all.
What advice would you like to give the budding singers?
Hold on to your authenticity! It's always great to bring an element of 'you' in whatever and whoever's song you sing.
I suggest find your true voice, practice lots, and if you're a singer, record yourself while singing and listen to the recording later, objectively. I also think that in an on-demand economy where everything is about instant gratification, patience is a virtue. Just an hour of switching off your phone for absolute focus and practice can bring you much closer to your goal. Try it!
Do follow her on Instagram :https://instagram.com/allthatart_?igshid=YmMyMTA2M2Y=