Hailed as a pioneer in Kashmiri Pop music,Aabha is credited with reviving long lost accents and folk instruments of the valley. Dynamic lead singer of the eclectic folk-pop band Sufistication,She is also the founder of a boutique record label, Ziply Productions.
Winner of many prestigious awards, Aabha has broken stereotypes and stormed through the charts with her viral track Hukus Bukus which made its way into the famous web series "The Family Man" and has garnered over 6 million views on YouTube. Regarded as one of the formidable original voices to emerge from India's independent music scene,Aabha is a vivacious, powerhouse live performer and singer who aims to bridge the gap between the traditional and modern-day music.
In a freewheeling chat with Loudest.in Hanjura spoke about her musical journey and more.
Q1.How would you define your music journey so far?
My journey has been amazing so far,I have seen a lot of ups and downs which is a part of life.I have seen a lot of trends come and go.And I have done always one thing which is I believed in making honest music.It started me being a finalists at season 2 of Indian Idol after which I got a lot of fame and recognition.So with time,I realised that pursuing my career in Bollywood as a playback singer,I never wanted to that at the time.And therefore,I carved a very important niche as an independent artists and started my band Sufistication from Bangalore.And then there was a breakthrough song Hukus Bukus which became a viral hit and made its way into the famous web series "The Family Man" and motion picture by critically acclaimed,Oscar winner Ashwin Kumar.And I have been performing with my band Sufistication live now in the festival circuit and also in live circuit around India for the last 9-10 years.And, Yes it has been a beautiful journey.
Q2.Who inspired you to be in this profession? Who is your biggest inspiration currently from the music industry?
I got music of Jagjit Singh saheb actually handed down to me by my mother and a lot of people who would listen to them at that time.And his music spoke to me a lot as a child and while I was growing up.I have always considered him as an Indian rockstar of our Indian music industry because the way he could fill stadiums up every time,No one else has able to do.And his music has really honest connection with his fans who continued to keep him alive even after he has gone.Ad he also did something beautiful with the genre of ghazals by making it contemporary and palatable for newer audiences.And I have also tried to that some of with folk, kashmir,from Punjab and folk fusion and also a lot of my original music.So, Yes I really look up to him.
Q3.Tell us about your rendition of the Punjabi track "Kale Rang Da Paranda," wedding songs and your EP Sufistication Folk Sessions?
My EP Sufistication Folk Sessions is something that we worked on my band with a lot of love.We perform folk fusion material from different artists and cultures in India, Whether it is Punjabi,Kashmiri, Dogri, Punjabi, Himachali Folk.I included a lot of varied languages in this EP,So that people can get a taste of other music that I also do apart from Kashmiri.
So we started with kashmiri song Sahibo and then kale rang da paranda is one of those wedding songs that I have always loved so is punjabi folk Boliya.But we wanted to treat it in a very minimalistic acoustic fashion and give it a lot of Sufistication colour and people have already given us a lot of love and I Feel very blessed.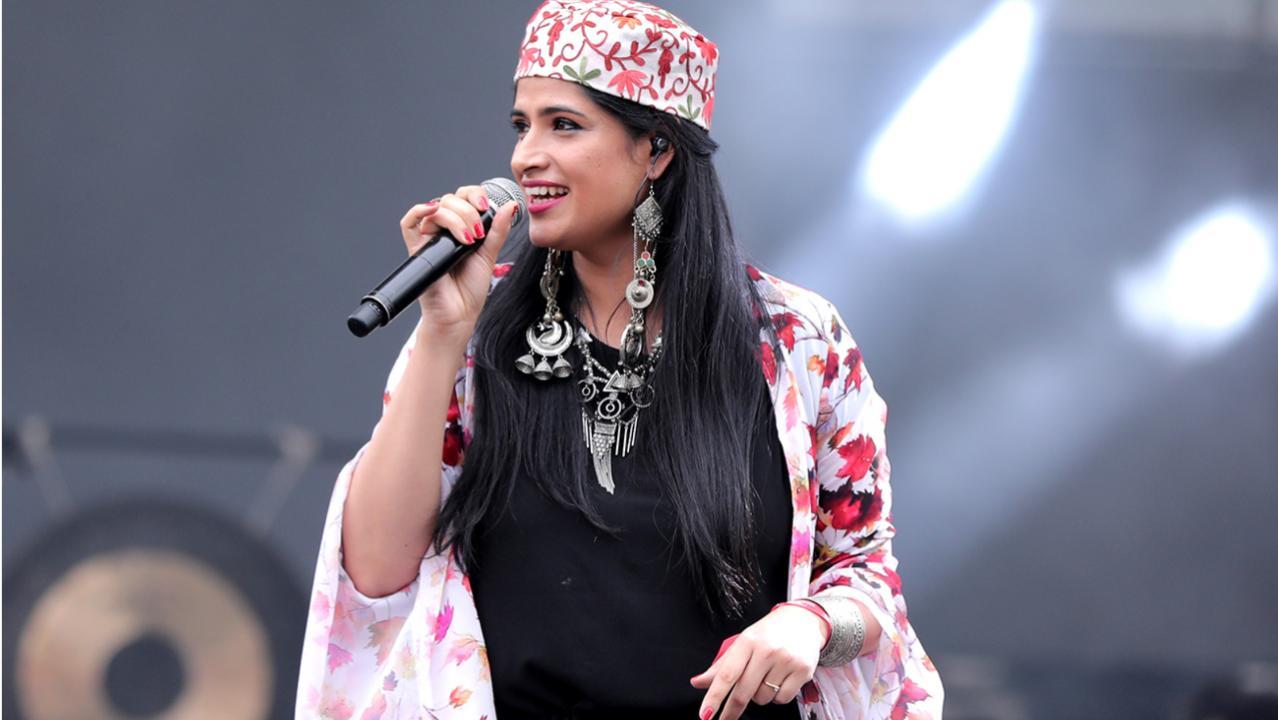 Q4.From your own compositions, what is your favourite song?
From my own compositions I can't pick one as every song has its own special place.Khoobsurat is lot about optimism that I carry as an artists and as a person.But their is a song of mine that I have not released yet but it will come out hopefully soon in the next year which is extremely close to my heart and that possibly my most honest work so far
Q5.What advice do you have for people entering this field now?
The only advice I have for people entering this field now is to be a good person while working on music because it's a very small industry and music is something we do for joy.And if you as a person is nicer to be with and work with or you are someone values other people time and talent and also what they bring to your music.Everybody faces ups and downs but you can just be a nice person to produce to good music.
Q6.Tell us about your upcoming projects?
I have few more songs from my Sufistication that are going to release.Also I have been working on a lot of originals which have taken my sound to a very new dimensions in Hindi and I am really liking widening my horizons now when it comes to y music.So I am very excited about the originals which will come out soon and their are a lot of collaborations in the pipeline.