A career spanning over 17 years in the business with experiences around,digital distribution channels, Telecom VAS marketing, Sales Services around labels and artists services.
Vivek Raina is currently working as Managing Director for Believe in India, Where he continues to lead the organization's global mission and vision by building strong brand awareness across India and the SAARC region in the labels and artists industry.
Having started operations for Believe in India back in mid-2013, Vivek continues to mentor and advise teams on key strategic initiatives while leading the overall Believes business in the country and SAARC region. Instrumental in setting up the local entity for Believe, he has been focussing on identifying key strategic alliances across labels and artists' services in India.
In a freewheeling chat with Loudest.in,He talks about Music Business and journey.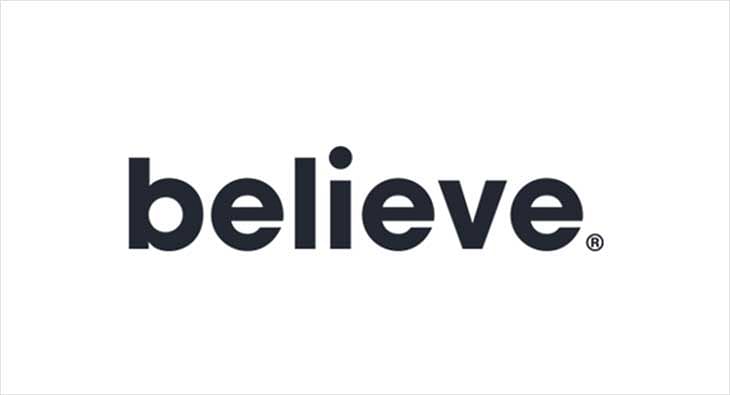 Q1.What sets Believe India apart from other digital music companies in terms of what it offers?
We believe and live by our mission which is to develop artists and labels in the digital world as we continue to invest to reinforce our attractiveness and differentiation by strengthening our solutions for artists and labels at each stage of their career in the digital ecosystem. Believe's passionate team of digital music experts around the world leverages the Group's global technology platform to advise artists and labels, distribute and promote their music.
While we have our Label and Artist Solutions, which provide distribution, financial solutions, and light marketing services to labels and mid-tier local artists, our Artist Services which works with established to top artists on top of distribution and financial solutions, Artist Services provide advanced go-to-market strategy and execution allowing artists to develop their audience and significantly increase their monetization. Apart from these, we also have our automated solution, TuneCore, which is a subscription-based DIY (Do It Yourself Platform) allowing artists to test their music before distributing it to all digital stores and streaming partners.
Music is mostly about local communities, including listening to performers sing in their native tongue and using music to influence local culture. We have built and will continue to construct regional teams that leverage their unique local expertise, their digital know-how, and their connections to our digital music and media partners to advance the careers of artists and labels.
Q2.Are you a musician? How does this impact your position as Believe's managing director?
I truly wish I was a musician because it would have made it easier for me to unwind whenever I needed a break, but I'm glad I'm not because it makes it easier for me to not compare myself to musicians in general. I don't want to teach them what or how to create because, in my opinion, every artist is fantastic in their own unique manner. My role is to support artists' growth in the digital realm, and this is something we do as a team because we are familiar with the digital environment. We treat the artists more like business partners, and I believe that this helps us forge strong ties with both the labels and the artists.
Q3.How did Believe Live India handle the pandemic and limits on live concerts, and what efforts are they doing now that the restrictions have been lifted?
We used the pandemic period to experiment with a few things, such as online concerts, a concentration on brand relationships with only digital components, and a reconsideration of how we might best support our artists and brand partners.
We are now reaping the benefits of the extensive planning that occurred during the Covid era across all our non-digital business lines, such as brands and live, which are expected to make a significant contribution to the Believe company in India and help serve our brands and artists in our effort to support artists at all stages of their careers.
Q4.Regional music is gaining its lost momentum, what do you have to say about the status?
I think the driving reason behind the expansion of the music industry is regional music. Regional music has always required some time to adapt to the consumption patterns, but it is always what helps drive the next stage of growth for music, even while the mainstream Hindi speaking markets/regions hold the highest market share. Regional music will not slow down this time, unlike the physical or early stages of digital times but will instead continue to expand alongside the rest of the market. Only if its major regional music markets participate in the expansion can India reach its full potential internationally and rank amongst the largest music markets globally. Each language's music market is a separate market segment that develops throughout time, bringing its unique set of opportunities.
Q5.'Shaping Music for Good', How exactly can music benefit society? Give further details on the initiatives and anything in pipeline regarding CSR.
In 2021, Believe formalized a Corporate Social Responsibility (CSR) strategy, which is at the very heart of its business model: Shaping Music for Good. This program is the result of an in-depth reflection on how Believe can positively impact society. There are 4 pillars of our CSR Strategy – Developing Diverse and Local Talent, cultivating talent for digital era, building trusting relationships with our artists, empowering our community to have a long-term positive impact. Some of our key achievements this year include: 54% of women in the Executive committee; 40% of women among all employees; an on-going roadmap to identify action plans to reduce our carbon footprint. In addition to these Group efforts in India, we have we have driven initiatives like:
Let's folk together – It is a digital concert for folk artists impacted due to Covid. With this initiative we tried to make a difference to 3400 folk musicians and their families by launching a fundraiser in support of the folk music community. To realise this campaign, we brought together 21 of India's biggest mainstream and independent artists to perform as part of a live concert series on social media, encouraging fans to donate towards the cause.
PaDa Project –It is a 5-part docu-series showcasing the lives and music of folk artists from different parts of the country. The objective of PaDa Project is to promote folk artists and folk music, spread awareness about the rich diversity of the culture we have in most rural parts of the country, while also subtly addressing the problem statement of why this genre of music is dying out. There are more initiatives planned, but more on it in due course.