The technology has taken a quantum leap. the established norms are broken. The nexus of music companies and platforms is diminishing. Individual labels and artists have never had such opportunities in the music field as they are seeing in the post-COVID era. The expensive marketing on television is being replaced by cheap marketing platforms like Facebook and Youtube. In short, the musicians have the golden opportunity to make good music and get noticed.
If you were a musician or a singer specifically then you had to be content performing at small get togethers or city functions. You needed to be loaded with money to be able to impress a music company executive to convince them to record and release your song. Or else, you had to be exceptionally good to be noticed by music labels to fund your career.
But then came COVID! Everything changed. Recording studios got shut. Live performances and events were all cancelled. Everyone was stuck at home; confined to a non sound-proof home. The flip side was - the demand for content increased. The forced closure of traditional recording and music distribution scenarios led to innovations.
Singers discovered that they could record vocals in a small homemade make-shift sound studio. A basement worked fine or a small room with egg crates or thermocol for soundproofing. And then came some microphones that promised to cut out ambient noise. A guitarist in Mumbai recorded his piece from his bedroom on a lineout connected to a laptop and sent the raw track to the music composer as a guided over zoom call. The tabla player in Rohini, New Delhi, then recorded his track with a newly discovered Scarlett audio interface. The other musicians also sent their individual tracks separate from wherever they were and emailed. A singer then plugged in the metronome to hear the guiding beats in their earphones or played in laptop the rough music mastered by the composer with the individual players and then sang his or her piece. All this is happening in different cities and different homes. The music was then mixed and viola we had a super track ready to be released on streaming platforms.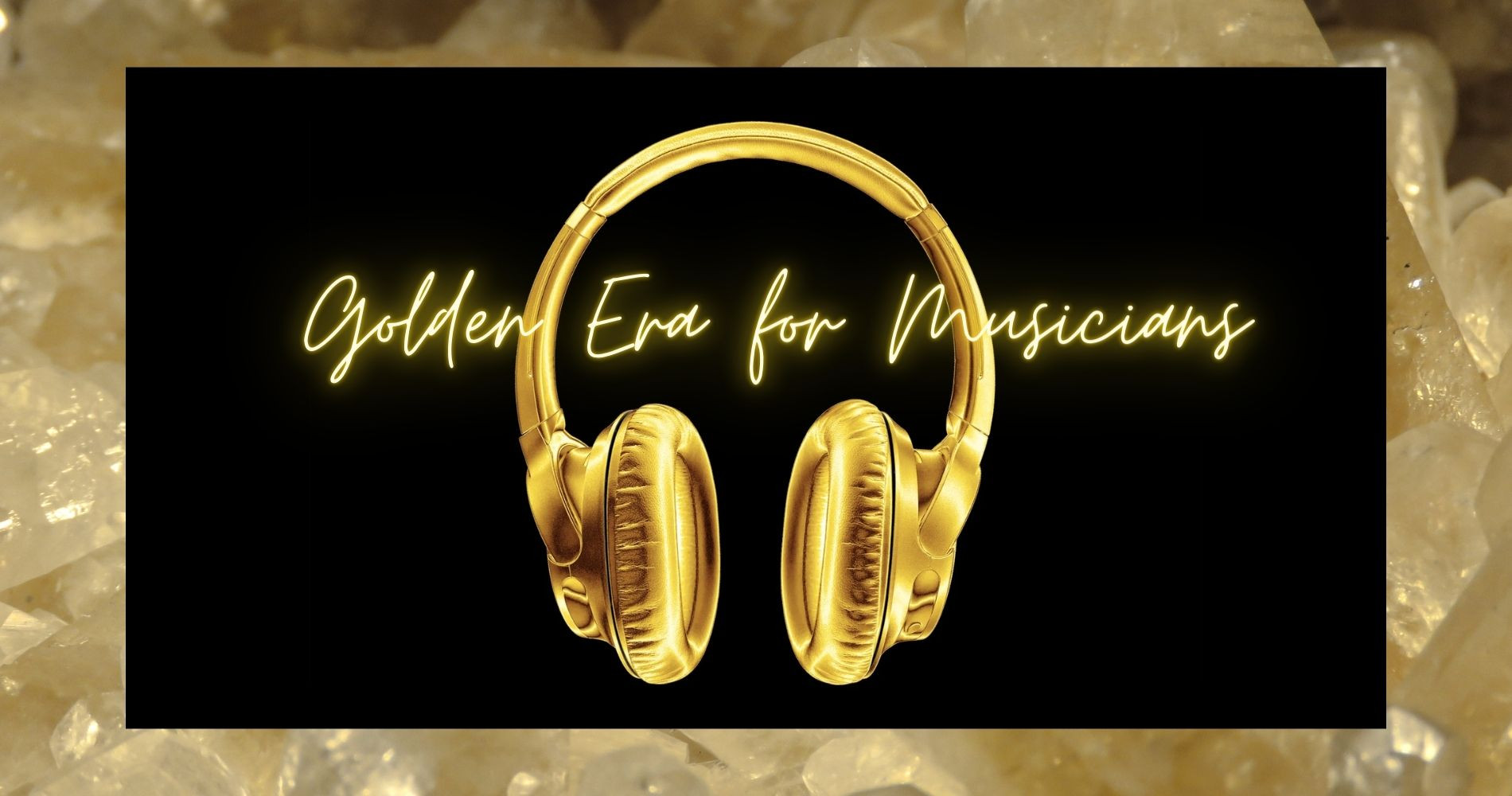 Then came the question of how to make a music video. The Iphone and android phones came to the rescue. Mount these tiny but high powered mobile phones on to a gimbal which does face track and move around in the house or a garden and lip sync to the mastered audio track. The 4k gimbal video could then be edited easily on Wondershare Filmora type menu driven easy to handle video editing softwares. Lo and behold, the video is ready.
Who is now bothered to go to music labels. Upload the track and video on your own Youtube, Facebook and Instagram pages. Use the services of any music distribution platform like Distrokid. Create a poster in Canva and your track is soon available on more than 150 music streaming platforms as well as video platforms.
Gone are the days of middlemen, agents and music labels. Why would an artist now pay lakhs to a music label to get the music video made and buy time on TV channels for publicity? Spand a fraction of that money on Ad Manager or Google Adsense and the same job is done on a budget. The audience has been hungry for content and they would lap up any new offering which has quality and merit. Gone are the days when one-hit wonders could carry on forever backed by music labels since the entry barriers and lack of awareness ensured that music lovers could get music only from established names since those were the artists being recorded and released.
You tube emerged as the bible for music business since VIEWS became currency.Then the way music business works now - fortunately or unfortunately - an artist is judged by the number of views or likes he or she has on youtube. Hence, the richer ones could spend lakhs and buy crores of views on each of their songs. Now why are these views so important? The trouble is artists depend on live music shows for money. There is no way you can earn a living yet from streaming platforms. The platforms ensure that the artist gets views. The more the views the more is considered to be the popularity. More popular you are on social media, the more shows you will get. Simple. This is also why you see artists sharing everything of their daily life, besides music, on social media to be seen, followed and remain in the popular memory. Good or bad, this practice has at least made the artists independent of labels and channels. They are on their own and doing reasonably well. The recording and marketing tools are available to everyone now.
Earlier, the artists knew only to sing or perform. Now they need to know about social media marketing too. There is no rocket science to it and it is easily grasped. Maithili Thakur was just a little small town girl singing folk on harmonium with her brother backing up on tabla and she must be one of the busiest performing artists today, thanks to her brilliant social media presence, rooted in her inherent singing talent. The whole point is that making music and making it available to a worldwide audience was never so easy as it is now. Collaborations with worldwide musicians are now possible with the click of a button on your laptop. Music channels on satellite television are a dying breed. Music is thriving on mobile phones. And if you have the talent, you have the audience ready with their mobiles ready to tune in to you. And if you are good, the world is the stage for you.