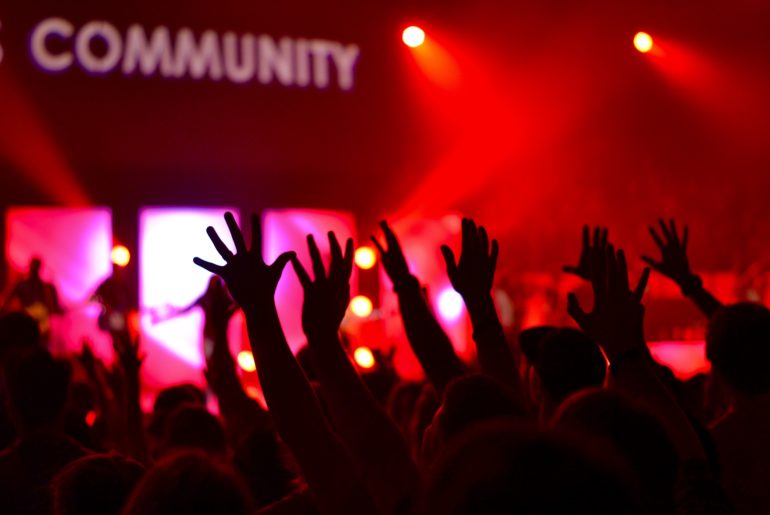 The Influence of Electronic Music acts in India - Is the consumer base increasing?
There has been a dynamic shift in terms of programming and line up curation in India over the years. Metro cities especially Mumbai & Bangalore have become the hotbeds for consumers of electronic music as there is space for all styles and genres. There is a lot of diversity so now consumers have a choice to choose from a myriad of options. From experimental to dub/bass to House and Disco to heavier sounds like industrial Techno and also Psychedelic & Forest trance. Consumer mindset has also evolved over the years. People are appreciative of all forms of music which is a great sign of progress. This exciting phase of diverse consumerism of electronic music in India is a result of almost 10-15 years of strategic programming started around 2007 with the inaugural edition of Sunburn Goa. Since then we have seen various phases of electronic music in  India. The electronic music community of India was not as huge as it is today. Pre 2007 we saw just a handful of acts touring India. Not many people were aware about other styles of electronic music besides Goa and Euro Trance. During this time Indian acts like Jalebee Cartel, Midival Punditz, Bandish Projekt, Bhavishyavani Soundystem brought in a fresh sound for consumers and laid the foundation for music which we get to hear today. Post-2007, we saw an influx of Euro Trance artists like Armin Van Buuren, Above and Beyond, Tiesto, Ferry Corsten, Gareth Emery and more making regular trips here. This was also the time when 'EDM' was going mainstream with artists like David Guetta, Afrojack, Calvin Harris becoming overnight pop-sensations. The 'Bigroom' sound was a hit with Indian audience and till date India is one of the biggest markets for EDM music. All big DJs during that time like Axwell, Laidback Luke, Eric Prydz have toured India and continue to do so. For bass music consumers India has seen the likes of Skream and Benga to modern superstars like Skrillex and Diplo. With time more and more people moved on from bigroom music to other styles like Deep House, Progressive House, Tech-House and also Techno. There was a clear switch in artists bookings after 2011 and acts like John Digweed, James Zabiela, Richie Hawtin, Dubfire started touring India. These bookings brought in the required change in the mindset of consumers and also paved way for lesser known acts. Venues like Blue Frog in Mumbai and Fuga in Bangalore are till date remembered for hosting gigs that will go down in history.
There has been a phenomenal growth in the electronic music community of India
More and more people have actively been involved not just on the dance floor but also handling operations. Cities like Mumbai, Delhi, Bangalore and Hyderabad are hosting International acts week in week out. Indian acts like Arjun Vagale, Ash Roy, Ankytrixx, BLOT! are recognized internationally and were instrumental in the growth of the scene in India. The electronic music market has spread out gradually all over India with new cities like Indore, Raipur coming into the fray. More and more artists are making annual trips to India with an increase in their fan base and connection with each passing year. Artists like Patrice Baumel, Jeremy Olander have played regularly in India over the past few years and are two of the most cherished artists here. From club gigs to boutique festivals to major festivals there is something or the other happening all year round to keep music enthusiasts entertained. Cities like Mumbai and Bangalore are catering to all sections of the electronic music sphere. You will see a Hip Hop/ Trap music night happening on a Wednesday followed by a Drum and Bass night on a Thursday followed by a Disco night on a Friday and House/Techno on Saturday culminating to a Sun downer event on a Sunday. With the help of modern technology it is easier to reach out and provide content to consumers of electronic music and with media agencies and brands becoming an integral part of the music community, things are taking shape at a faster pace. This has been possible because of years of diverse and strategic programming and co-existing with mainstream music.