By Sohani Mittal
After opening up about the mafia within the music industry, Sonu Nigam took to social media another time to slammed the politics within the music industry and threatened T-Series honcho Bhushan Kumar to reveal all his dark secrets from the past.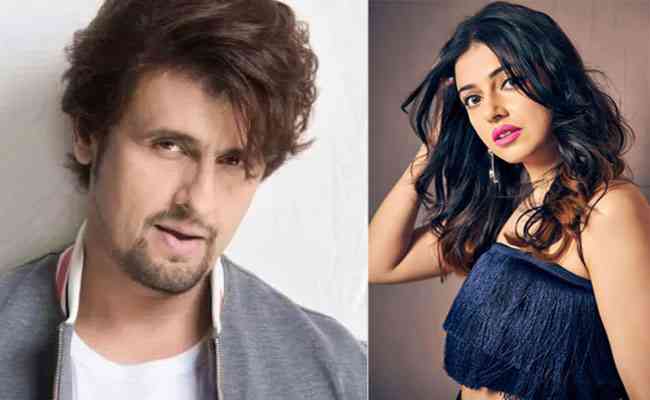 Responding to any or all the allegations levelled against her husband Divya Khosla Kumar took to social media to share an 11 minutes 50 seconds video wherein she accused Sonu Nigam of 'selling lies' to grab everyone's attention. Not only that but Divya even called Sonu 'thankless' as her husband's company was the one which had launched him in Bollywood.
In the video, Divya even pointed out at that '97% people working in T-Series are outsiders' even question Sonu 'if he has given anyone a break in the industry?' Furthermore, she added, "He used to sing in Delhi's Ramleela for Rs 5. It was there that Gulshan Kumar spotted him, recognised his talent and gave him a flight ticket to Mumbai."
After that, Divya slammed Sonu's claims of Bhushan asking him to record a song for his company when they were in a loss. Divya said, "When Gulshan Kumar was assassinated, Sonu Nigam left T-Series and joined another music company, instead of helping Bhushan during the trying times." 
Well, that was not all as she even questioned Sonu on his claims of Bhushan asking for his help to save himself from Abu Salem. She asked, "Why would Bhushan come to you to save himself from Abu Salem? Do you have relations with Abu Salem?" and even requested for an investigating in this matter. 
Sonu also threatened to release the video of Marina Kuwar, who had accused Bhushan of sexual harassment in the past but later retracted her claims. The singer claimed that 'this is how the mafia functions'. 
Divya claimed that after Sonu's video, the family began receiving blackmail calls over again. "I want to ask, what is the #MeToo movement? Should I put #MeToo allegations against you and call you a #MeToo rapist? Does that make you one? Please, think properly before making any videos, because you have threatened us that you will release that girl's video. Please go ahead and do it. But remember, next time, if you want to release any video, please have the necessary proof. Without proof, the #MeToo movement does not hold water. Since you released your video, we have started getting calls blackmailing us all over again. A lot of girls are saying that they are inspired by Sonu Nigam ji and are telling us to give them work or money, otherwise they will accuse us of wrongdoing. Not only the girls, many singers are also blackmailing us," she said.
Not only did Divya blast Sonu with of these questions but even revealed that her husband Bhushan has been receiving death threats while she has been receiving rape threats and even their kid has been threatened.
Calling Bhagavad Gita her inspiration to come back out and slam of these allegations made against her husband by Sonu, Divya ended the message declaring that the war is on.
After Divya slammed Sonu, the singer hit back at her by posting the same video on his Instagram account with the comments section on. Divya had disabled the comments section in her post.
"Presentttttting Divyaaaaa Khoslaaaaa Kumaaaaar. I think she forgot to open her comments. Let's help her in that," Sonu wrote while posting Divya's video.
When loudest.in approached Sonu Nigam regarding the feud between him and Bhushan Kumar, he said, "I have said explicitly all that I had to say. Would be better if you ask members of the industry fraternity to speak up inconspicuously."