Global pop sensation and Simon Fuller's brainchild, 'Now United', are coming to India in association with Pepsi. The group is set to begin their India tour on November 26th. Widely celebrated Indian rapper, Badshah, is also a part of this collaboration. Now United and Badshah have recorded a song titled, 'How we do it,' together. The single would be releasing this November 29th.
Who Are Now United? 
A GIANT pop group that features 14 singers and dancers from 14 different countries including India, Brazil, the Philippines, Finland, Senegal, and the US, amongst others. This line up also features a 17-year-old dancer, Shivani Paliwal, who is from Udaipur, Rajasthan. During the tour, Shivani would be visiting Mumbai, Delhi, Agra, and Jaipur to share Now United's experiences with the fans.
I first worked with Pepsi with the then unknown group, Spice Girls. Here I am, many years later, working with the brand again continuing to push the boundaries with my new global pop group, Now United. Thanks to the brand, we have been introduced to the extraordinary Badshah, an artiste with huge respect and popularity. His collaboration with Now United on the song 'How We Do It' is an incredible combination. I can't wait for our Indian journey together to begin. – Simon Fuller
Meet The Curators "One Digital Entertainment"
That's right, One Digital Entertainment would be curating this collaboration. They would also be enabling the distribution of the song across various digital, TV and radio platforms. The company is India's premier digital content network currently managing 1000+ content creators and channel partners delivering over 1.5 billion views every month. One Digital Entertainment network currently specializes in content across Music, Food, Comedy, Bollywood, Fashion and Lifestyle and manages some beacon creators like Badshah, Mostly Sane, Sanjeev Kapoor, Raftaar, Armaan Malik, Shankar Ehsaan Loy, Anubhav Sinha, Rannvijay, Food Food TV, Viacom 18 Motion Pictures, Excel Movies to name only a few. One Digital Entertainment has nurtured important partnerships not only with online giants like YouTube, Facebook, Twitter, iTunes but also with brands and the creative community.
Here's what Gurpreet Singh, COO & Co-founder of One Digital Entertainment said, "One Digital Entertainment is glad to associate with Pepsi and Simon Fuller's XIX Entertainment to enable this unique collaboration. We are very excited to bring two different kinds of artists such as Badshah and Now United together for the first time. We are confident that the new song will strike the right chords with music aficionados across the globe.
Badshah X Now United
The widely celebrated, country's top rap artist Badshah has been leading the brand endorsement and international collaboration space.  While we can point many of the greatest achievements of the artist, this collaboration definitely adds another feather to his hat. Here's what he had to say….
Echoing his thoughts, rapper Badshah said, "Over the years, Pepsi has created powerful platforms which allow artists to connect with their fans in unique ways. By collaborating with Now United, I am getting a chance to perform in a different way than I ever have before. They are an incredibly talented group of artists and I am really excited about the chance to perform with them. They're going to be in Mumbai soon and we have some exciting things planned. I cannot wait for my fans to see what we have in store. "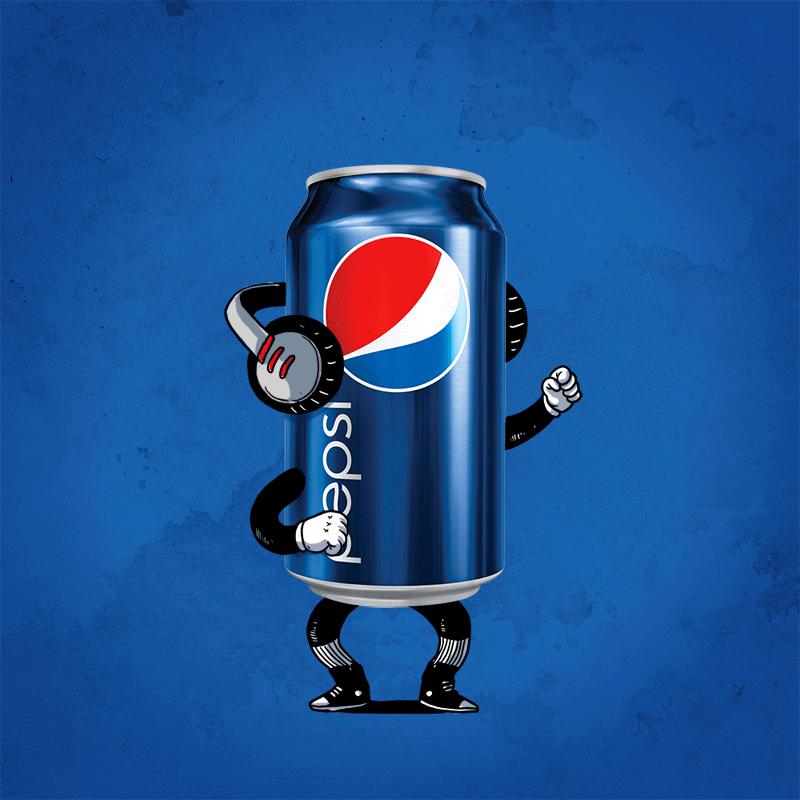 Here's what Tarun Bhagat, Director – Marketing, Hydration and Cola, PepsiCo India Had To Say
We have always strived to create experiences which resonate strongly with consumers, and music is such a tremendous platform to do that. We are committed to identifying new and upcoming talent and giving them a stage to showcase their art. Through this platform, Badshah and Now United will explore new ways of giving their fans a one-of-a-kind experience. 
Now Go Grab Your Pepsi, And Listen To Some "Now United"